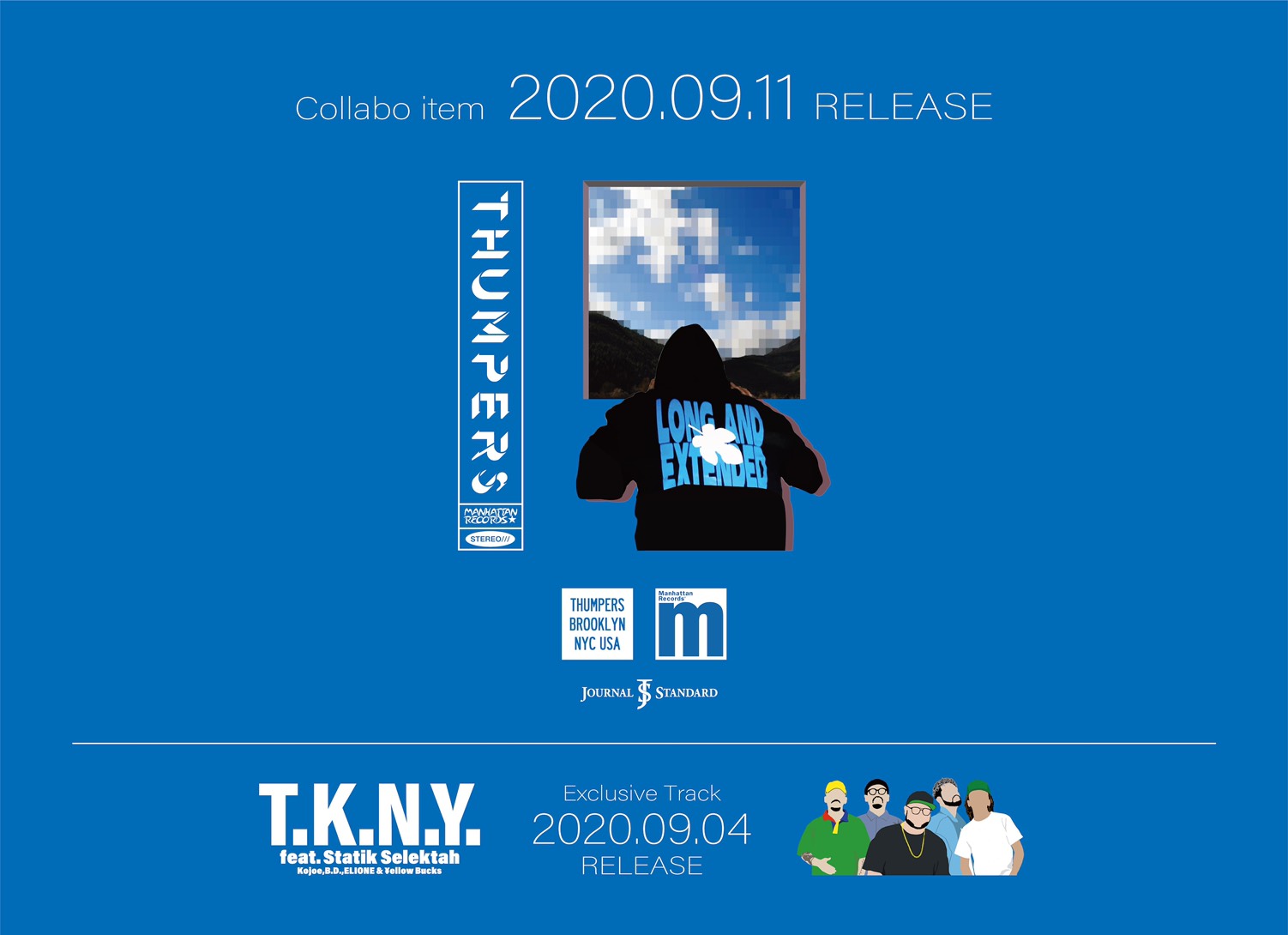 Jesse Villanueva was the design director of the New York street brand "ALIFE", which was popular here in Japan for being worn by A$AP Rocky, etc. He launched his own brand based on his experience and his past in the fashion scene. "THUMPERS" and "Manhattan Recrods," a long-established record shop and music label in Udagawacho, Shibuya, which celebrates its 40th anniversary this year. The apparel items will be available at all JOURNAL STANDARD stores from September 11.
In addition, Static Selector, who has produced Eminem and Joey Badass and is a popular hip-hop producer in New York, produced the track for this collaboration, and the track was produced by KOJOE, B.D., ELIONE and Yellow Bucks' rapper The image song "T.K.N.Y.", in which the four members participated in the microphone relay, has been released and its music video has been released.
Statik Selektah himself appears in the music video, which is reminiscent of the collaboration between THUMPERS and Manhattan Recrods in a song that connects the streets of New York and Japan.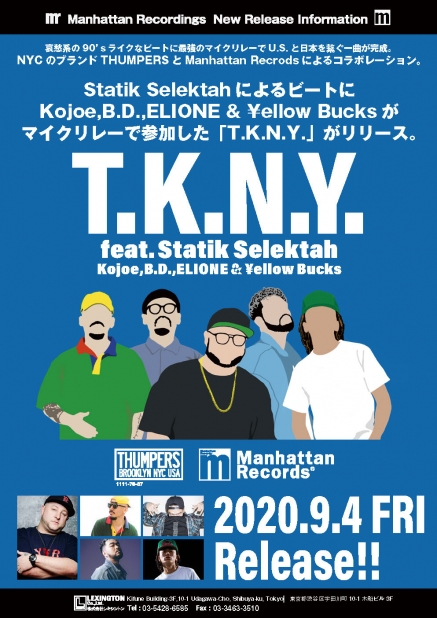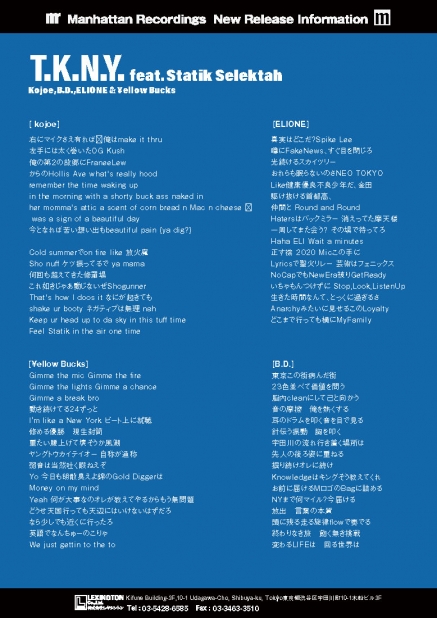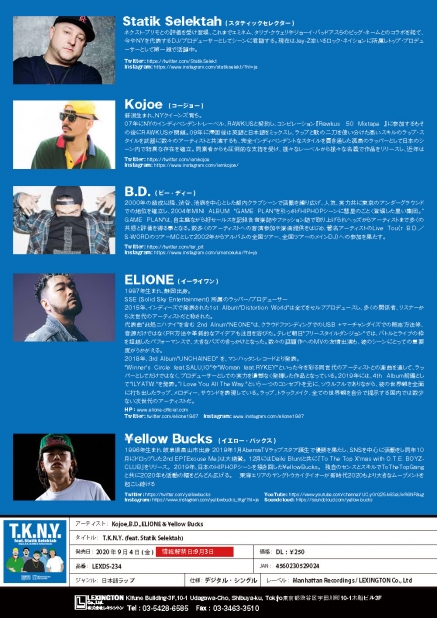 New York streetwear brand THUMPERS and Shibuya's Manhattan Records have collaborated on
a new album produced by Statik Selektah,
featuring songs by KOJOE, B.D., ELIONE, and Four ¥ellow Bucks rappers join microphone
relay for image song "T.K.N.Y."

Artist : KOJOE,B.D,ELIONE & ¥ellow Bucks
Title : T.K.N.Y. (feat. Statik Selektah)
Exclusive collabo song Statik & Japanese MCs,
Label : 2020Manhattan Records / LEXINGTON Co.
Release : Friday, September 4th, 2020

stream:https://lnk.to/TKNY

Presented by Manhattan Records & THUMPERS NYC
Suport by Journal standard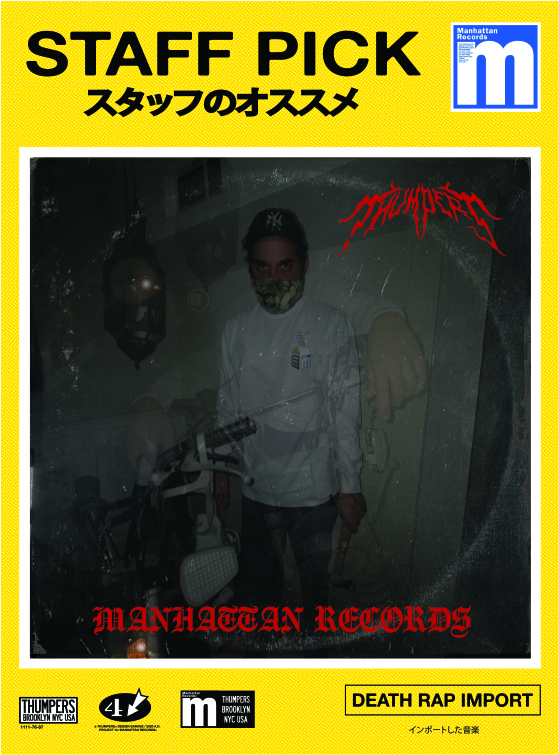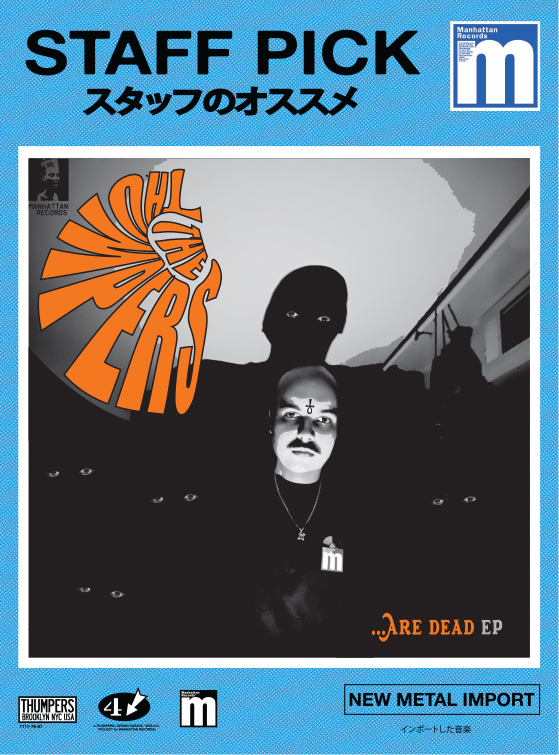 THUMPERS × Manhattan Records Collaboration Items
Release date: September 11, 2020
Handled by: JOURNAL STANDARD "SHOP LIST" ←click